Our Custom Items
Looking for a cute item for the upcoming holiday?
Do you need a cute Graphic Tee?
Are you looking for a Personalized Gift?
Well look no further, you have landing in the perfect spot!
Shop Our Custom Item
Order your items in any Brand, Color, and Style!
We are working to get color charts added to ALL ITEMS!
We are also adding Raglan, Tank top, Long Sleeve and Hoodie options to ALL DESIGNS!
*this is a work in progress so please contact us with any questions!
Personalized Quotes
To make sure you receive the best customer service and pricing, we have created a user friendly option that will help us better assist your needs. We will personally reach out to you to discuss your ideas based on the information you provide. We will work as a team to create items that you love. 
Get A Personalized Quote eMAIL US AT iNFO@CCBJERI.COM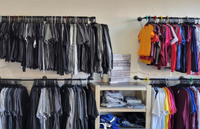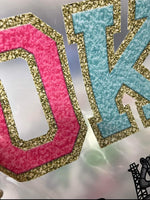 Press it yourself!
Custom Ready to Press DTF Transfers are perfect for any business, teams, special events, branding and more! They are made using high quality water based ink, transfer film and adhesive powder.

Send us your designs then you can press them on your own items and make your own custom clothing at home or in your shop!
Order Custom Prints
Wholesale Options
We offer multiple options to meet your wholesale needs. Our wholesale side is designed to cater to your needs as a business.
*We offer items that are already personalized so you can provide a high quality option to your customers.
*We also offer blank items so you can personalize them your self.
Shop Wholesale
Customer reviews
Jeri goes above and beyond to make sure every item she makes is perfect. She always has new products and different ways of making them better. She will do anything she can to make you a lifelong customers, her customer service is AMAZING! So happy with the cups, shirts and masks she has made me. Highly recommend!

Cynthia
Love every product we have ever received! Jeri is prompt with her communication with you and very reasonable. We have bought Shirts, hoodies, cups, blankets, shorts, face masks, basketball uniform and so much more!

Betch Fam
Every experience with Jeri has been awesome. She does amazing work. If you just have an idea & not sure what you really want that's ok... somehow she creates Exactly what you wanted & does it quick!! She also establishes relationships with each of her customers. Top notch customer service!! ❤️ Her

Aimee
What is Custom Creations By Jeri?
Custom Creations by Jeri was a home-based business that originally started as a hobby in 2016. In the Spring of 2018, I decided to make this my full time career. In the Summer of 2021 I decided to take a leap of faith and open up a production shop in our small town of Garber Oklahoma. To my surprise that production shop completely changed my business and allowed me to explore other options. It also allowed me to expand and open a second business, Jeri's Custom Sports Apparel! My husband is a machinist and we have 4 children, one that has Cerebral Palsy and Autism. Having my own business has allowed me to have a flexible schedule so that I can attend all school functions and the multiple doctors appointments that come with a child with special needs. Before starting this business I was a bookkeeper and a business manager for 15 years. I truly love creating products that my customers love. I enjoy the challenges of creating new items. My family and I are thankful that you have trusted us with your personalized items and supported this crazy dream of mine. We look forward to the years ahead and all the memories we will make along the way.
-Jeri
Location
Custom Creations By Jeri
318 Main St.
Garber, Ok
Mon - Fri, 8:30am - 5pm
Saturday, Special Events Only
Sunday, Closed